On 29th October LCI UK Hosted the 2015 Summit…
Lean Deployment
Creating the conditions for step-change performance in construction
Delegates had a packed day of keynote speeches, workshops and presentations…
---
Presentations: Click on the download links for pdf or ppt files.
All videos are also available here.
More presentations will be added once speakers agree to them being uploaded.
---
Keynote Presentations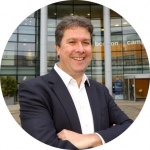 Mark Bew MBE
Chairman, PCSG
Head of the UK Government Task Group for BIM
Ppt download tbc
---



Ben Brooks
Project Director, High Output Track Renewals, Network Rail
Ben Brooks – Keynote 2, 2015 from LCI-UK LTD on Vimeo.
---
Trond Bølviken
Director of Strategy, HR and HSE, Veidekke Entreprenør AS
Chairman of the Board of the Norwegian Program for Construction Process Research
Local Chair of IGLC 22 in Oslo 2014
Author of several IGLC papers. Topics: Production Theory, Design Management, Flow and Waste
Trond Bolviken – Keynote 3, 2015 from LCI-UK LTD on Vimeo.
---
Small Group Session 1 presentations
How do you successfully engage people in a Lean environment?
Bourton Group
Lesley Fleming, Senior Consultant
Advanced BIM & Lean
BrydenWood & Brian Swain Ltd.
Jaimie Johnston & Brian Swain
Jaimie Johnston – Pdf download
On principles of appropriate contracting
Cardiff Business School
Jon Gosling, Senior Lecturer in Supply Chain Management
Carillion's approach to Lean training through their Lean Academy
Carillion
Darren Ruane, Senior Operational Excellence Manager
Collaborative Planning – start at the design
CH2M Hill
Chris Wearne, Lean Facilitator
Embedding a Lean Production Culture in the North West Electrification Project
Collaborative Working Group & Balfour Beatty Rail
Anthony Lindsell, Client Manager & Lean Facilitator
Chris Murray, Project Manager, Network Rail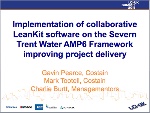 Implementation of collaborative LeanKit software on the Severn Trent Water
Costain
Gavin Pearce, Production Control Manager
Mark Tootell, Innovation and Technology Manager
Charlie Burtt, Project Management Specialist
Optimising Re-surfacing – the 1000 Tonnes Project
Highways England
Charlotte Foster, Lean Manager
Andrew Bradshaw, Commercial Director, Kier Strategic Highways
Lean Construction on Birmingham New Street Station
Mace
Paul Dalton, Associate Director
Introducing Design for Manufacture & Assembly (DFMA)
Skanska
Rob Francis, Director Innovation
---
Small Group Session 2 presentations
Introducing a Lean Business Excellence programme at Balfour Beatty, aimed at changing behaviours on site and through the supply chain
Balfour Beatty & Suiko
Steve Clark, Senior Consultant, Suiko
Wayne Scannell, Project Manager, Balfour Beatty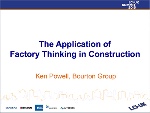 The application of "Factory Thinking" in construction
Bourton Group
Ken Powell, Senior Consultant
Advanced BIM & Lean
BrydenWood & Brian Swain Ltd.
Jaimie Johnston & Brian Swain
Jaimie Johnston – Pdf download
Using iPads to identify Lean Waste on site, and Lean Improvement presentation from Manchester Smart Motorways
Carillion
Katie Jones, Lean Manager
Managing risk in a Lean environment
Mace
Ray Sloane, Mace Risk Management

Collaborative planning on 5 London Underground Projects
Transport for London
Dan Agutter, Change Project Manager
---
 

Small Group Session 3 presentations
Applying Lean to the complete "End to End" value chain
Bourton Group
Rob Walley, Partner
Formula 1 process improvement: Reducing the time taken to move a dispersal bridge at Birmingham New Street station from 3 weeks to 1 day
Brian Swain Ltd
Mark Worrall, Consultant
Highways England Delivery Hub Lean – A four year collaboration between delivery partners
Carillion
Philip Goodlad, Operational Excellence Manager, with colleagues
from Balfour Beatty, Costain Serco, BAM Nuttal/Morgan Sindall, and CH2M Hill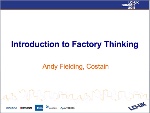 The fundamentals of the Factory/Production Thinking Model (pros and cons)
Costain
Andy Fielding, Performance Manager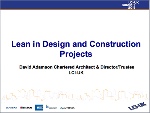 Lean in Design and Construction projects
LCI-UK
David Adamson, Chartered Architect & Director/Trustee of LCI-UK
Perfect Delivery – our approach to lean
Morgan Sindall
Sally Keill, Perfect Delivery Manager
Paul Weatherburn, Perfect Delivery Manager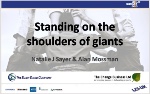 On the shoulders of giants, learning from pioneer lean construction practitioners from around the world
The Change Business Ltd
Alan Mossman, Director
Exploration of parallels in Lean and Value Management Methodology in Construction
Institute of Value Management
Steve Parker, Chair
---